Everything you need
to know about
Medicare.
Join us for a workshop.
Medicare doesn't have to be confusing. Our workshops break it down into manageable pieces, helping you better understand your coverage and enrollment options. All you need to do is attend.
Why should you attend a workshop?
USA Medicare 101 is a 1-hour educational workshop free to the community. The workshop is only for educational purposes and no plan-specific benefits or details will be shared. This is not a sales event.
What are the 4 types of Medicare?
Medicare has four distinct parts, with each one covering different benefits. You can combine certain parts in order to meet your healthcare needs.
These are the basics for each Medicare type:
Hospital Insurance
Medicare Part A is offered to those who paid Medicare taxes while working. For most, it is not necessary to pay a monthly premium for the coverage.
Inpatient Hospital Care
Skilled Nursing Care
Hospice Care
Home Health Care
Medical Insurance
Part B covers 80% of all medical costs not covered by Part A. However, unlike Part A, you need to elect Part B when you turn 65. Part A and B together make up Original Medicare.
Doctor Visits
Lab Tests
Medical Equipment
Preventative Services
Medicare Advantage
Medicare Advantage plans are offered by private insurers and approved by Medicare. They often provide extra benefits and access to Part D coverage.
Includes Parts A and B
Usually includes Part D
May include Dental, Vision
Prescription Coverage
Part D offers prescription drug plans from private companies approved by Medicare. Prescription drug coverage is recommended, as beneficiaries who do not sign up for part D will incur a lifetime late enrollment penalty.
What are the basics of Medicare?
Before you enroll in a plan, let's examine some Medicare basics by answering a few common questions people often ask:
What is Medicare?
Medicare is a federal health insurance program for people 65 and older as well as people younger than 65 who have a qualifying disability. Medicare is different from Medicaid, which offers health insurance and other services to eligible low-income people of all ages.
Is Medicare the same as Medicaid?
Medicare and Medicaid are different in that Medicare is reserved for eligible individuals who are typically 65 and older, although some can qualify before age 65 if they have certain conditions. On the other hand, Medicaid offers health care coverage and other services to eligible low-income people.
With Medicare, can I see my doctor?
In many cases, yes. If you enroll in Original Medicare, you can visit any doctor that accepts Medicare. If you enroll in a Medicare Advantage plan, you must ensure the plan you select contracts with your preferred provider.
What does Medicare cost each month?
With Original Medicare, most people do not pay a premium for Part A. In 2022, the Medicare Part B monthly premium will be $170.10. Premiums for Medigap coverage, Part C, and Part D vary by plan.
When should I enroll in Medicare?
You can first sign up for Part A and/or Part B during the 7-month period that begins 3 months before the month you turn 65, includes the month you turn 65, and ends 3 months after the month you turn 65.
Your Medicare Questions, Answered.
We're here to support you on your Medicare journey. Our workshops are an approachable and convenient way to learn about Medicare and the plan options available to you.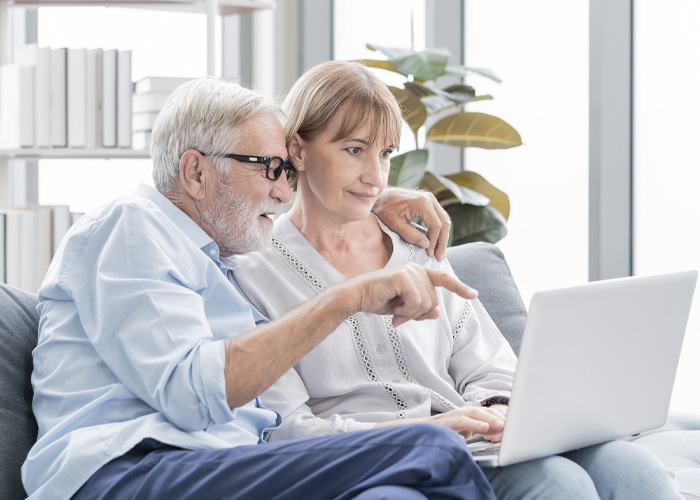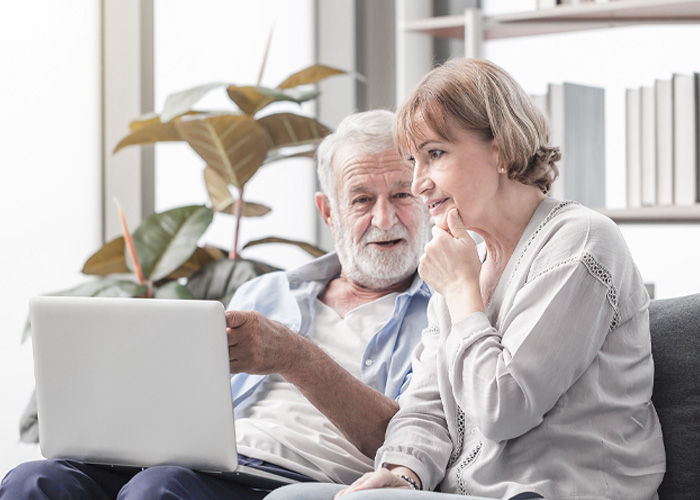 Reserve Your Seat
at our Workshop
Complete your information in the form and we'll give you a call to walk you through each step of the process.
Review the different parts of Medicare
Learn what each plan type entails
Determine which plans are best for you
Please fill out the form below, and we will get back to you as soon as possible. You can also call us directly at 1-800-342-5819